Vending Machine Solutions!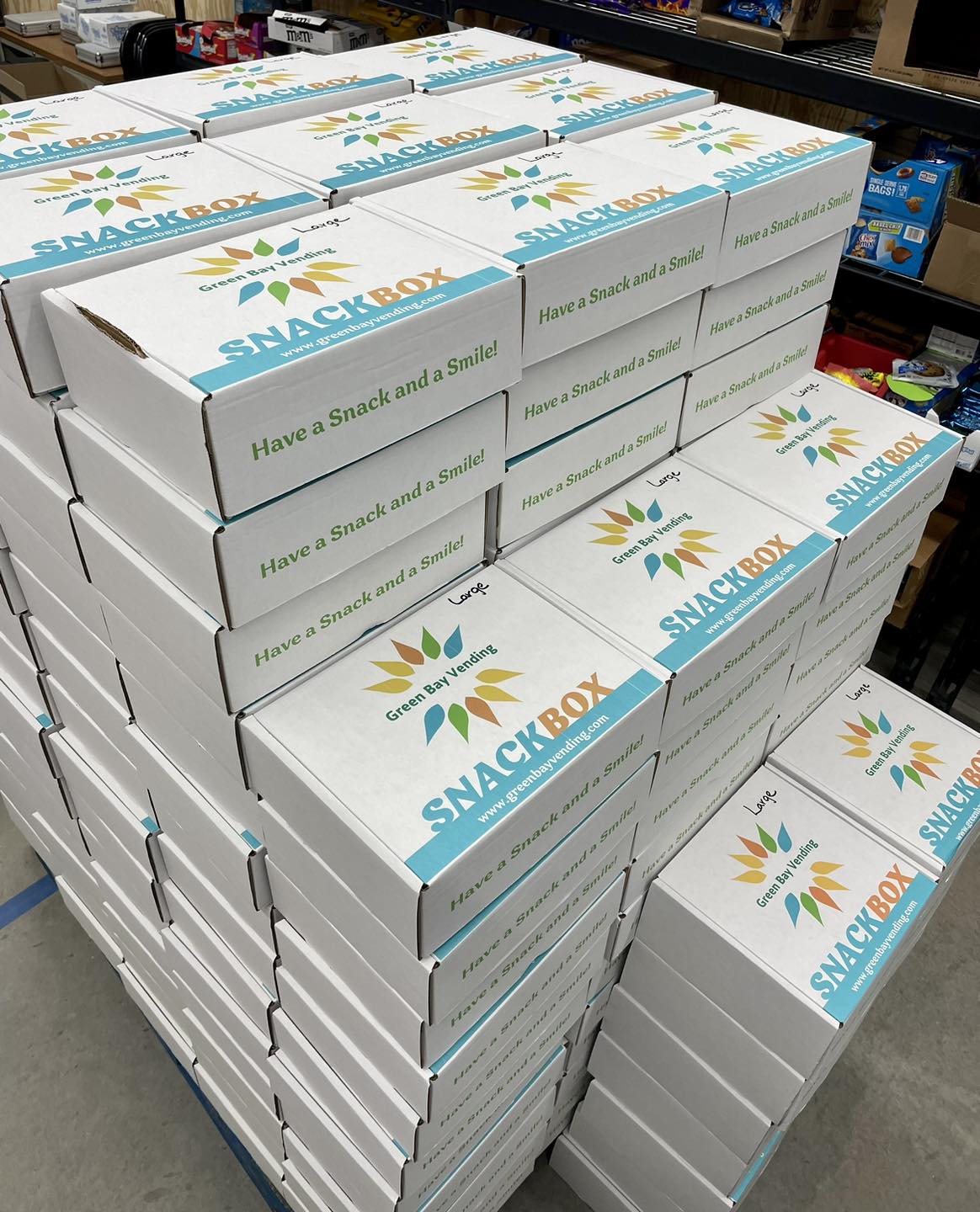 SnackBox Fundraiser
Elevate your fundraising endeavors with our irresistible snack box service! Designed to be a fantastic fundraiser opportunity, our snack boxes offer a delightful assortment of delicious treats that will leave supporters coming back for more. Each carefully curated box features a diverse selection of snacks, from classic favorites to trendy, gourmet delights, catering to all taste buds. With every purchase, your cause receives vital financial support, making it a win-win for everyone involved. Embrace this seamless and lucrative fundraising option, where indulgence meets philanthropy, and together, we can make a positive impact in our community. Let's snack and give back!
How Snackbox Fundraiser Works
Design Around a Event:

Final Exam Care Package
Holiday (Mother's Day, etc.)
Packer Game
Super Bowl
Other Ideas?

Online Sale

Sales are done on a link on our website.
Share Posts on Social Media, email lists, and/or text messages.

Distribute SnackBoxes and Collect Check!

We will workout a mutual distribution plan for the SnackBoxes.
Final check will be distrbuted within one week of fundraiser completion.