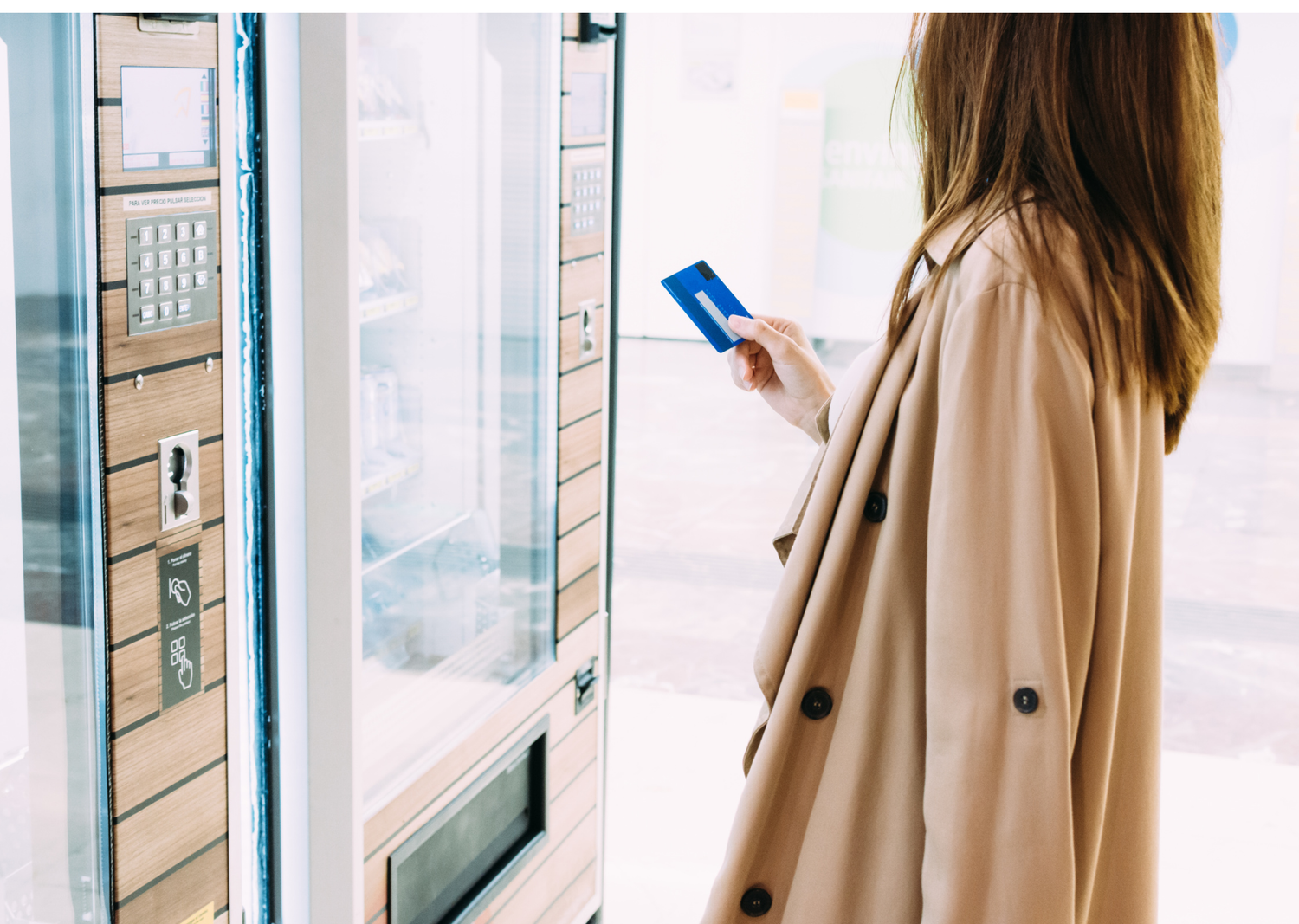 Our Promise
Green Bay Vending is where family values and customer satisfaction are at the heart of everything we do. As a family-owned vending machine business, we take immense pride in delivering top-notch vending solutions to our community. We have cultivated a reputation for reliability, quality products, and exceptional service. From snacks and beverages to healthier options, our machines are strategically placed to cater to your cravings and convenience. As a family, we are committed to ensuring that each interaction with our vending machines is met with a smile, making your experience as satisfying as the products we offer. Join us in this journey, as we continue to provide refreshment and delight, one vending machine at a time.
Our Service Includes
All Payments Accepted

In addition to cash and coin, our machines accept all major credit cards and contactless payments are accepted at our machines.

Elecontric Monitoring

Our machines communicate electronically with us multiple times per day. We able to track sold out selections and are able to return to service a machine in a timely manner.

Customized Product Selection

We meet with each location to make sure we put snacks or drinks in their machines that meet the need of their employees or patrons. Some prefer healthier options, while other like a more traditional mix.
Vending Machine Options
Combo Machines

Snack Machine

Drink Machines
Micro Markets
Welcome to the world of micro markets, a revolutionary vending machine concept that brings a fully stocked, self-serve mini-store right to your office space or communal area. Offering an expansive selection of snacks, beverages, fresh food, and office essentials, these 24/7 markets provide a seamless shopping experience through touch-screen kiosks and cashless transactions. Customized to suit your preferences, micro markets promote healthier snacking habits, boost employee satisfaction, and introduce exciting new brands and flavors. With advanced technology ensuring security and real-time inventory tracking, our micro markets redefine convenience, variety, and innovation, elevating your vending experience to new heights. Embrace the future of vending solutions and contact us to transform your space today!
Other Services Provided
Office Coffee

Discover the ultimate office coffee service with our vending machine business, offering a diverse selection of high-quality coffee and hot beverages to keep your workplace energized and productive.

Bottleless Water Coolers

Introducing our cutting-edge bottleless water coolers for your business, a sustainable and convenient hydration solution that provides unlimited fresh, filtered water to your customers, eliminating the need for single-use plastic bottles and reducing environmental impact.